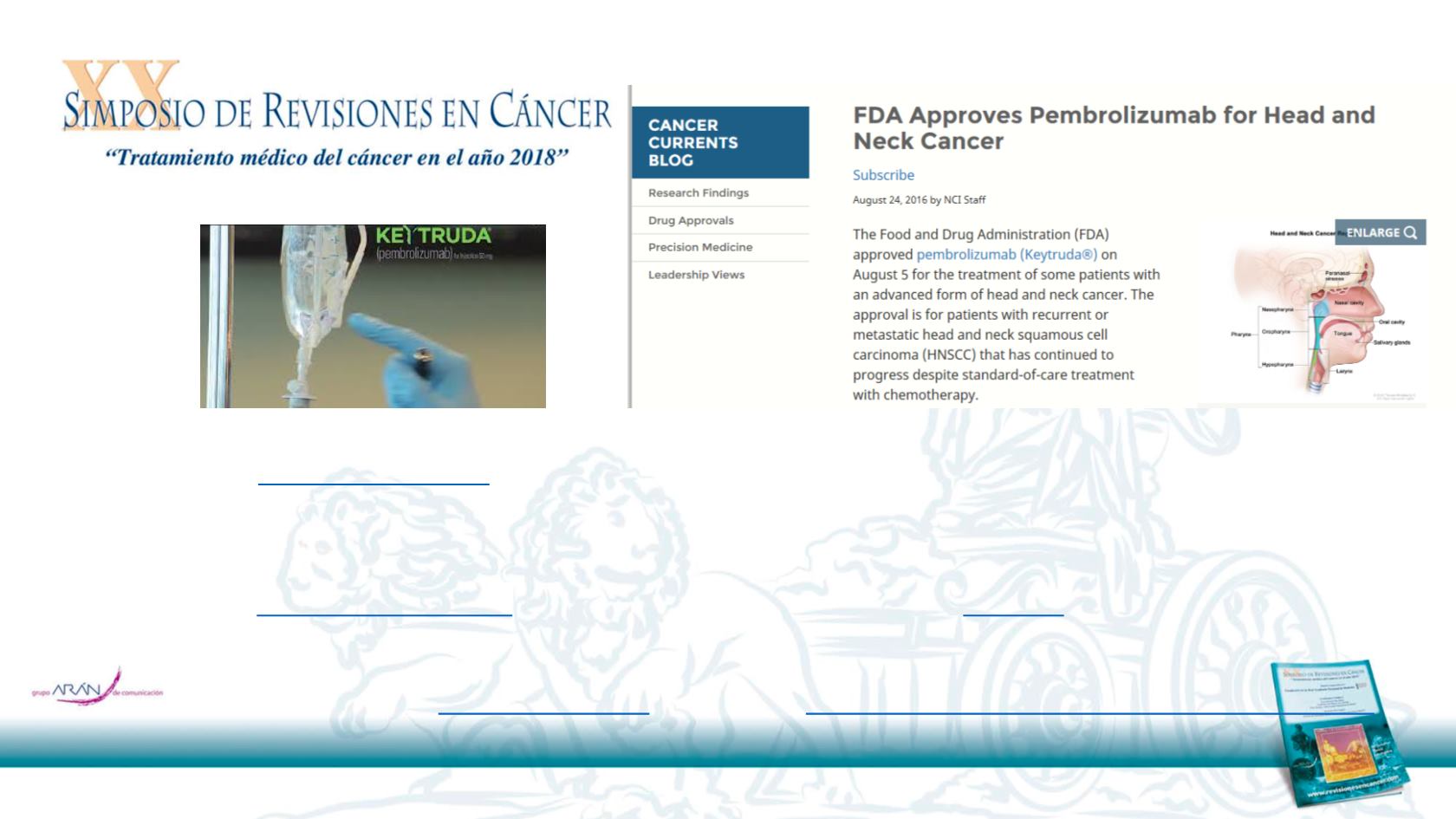 5
The FDA granted
accelerated approval
based on early data from 174 patients with HNSCC enrolled in the
nonrandomized KEYNOTE-012 trial. These patients had HNSCC that continued to grow and spread despite treatment
with a platinum-containing chemotherapy; the majority of patients in the trial previously had received at least two
different courses of treatment.
According to the
FDA approval summary
,
28 patients (16%) experienced a tumor
response
following treatment with
pembrolizumab. In 23 (82%) of those patients, the tumor response lasted for 6 months or longer, and several have
lasted for more than 2 years.
Several patients in the trial had a
complete response
,
according to
data from the trial presented in JuneE
xit Disclaimer
at the American Society of Clinical Oncology annual meeting by trial investigator Ranee Mehra, M.D., of Fox Chase
Cancer Center.